Why should everyone do Graphic Design course?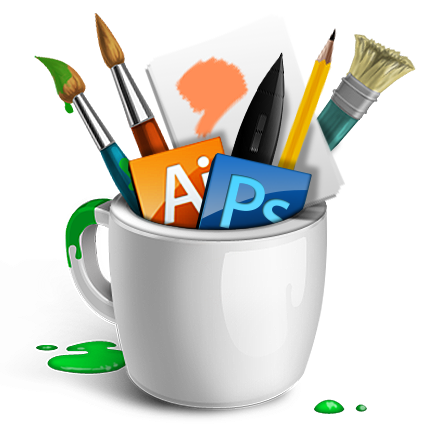 Graphic Design is art with a purpose. It involves a creative and systematic plan to solve a problem or achieve certain objectives, with the use of images, symbols or even words. It is visual communication and the aesthetic expression of concepts and ideas using various graphic elements and tools. Graphic Design is something which drives advertising and attracts us to brands. That is why it is said Graphic Design is so important to our everyday lives. Graphic designs are present everywhere, such as newspaper, magazines, Packaging, branding, websites, posters, books, signage etc. Graphic Design gives one Company a Face and Visual Presentation that just by looking at it.
Our graphics design course is designed by professional with practical experience of working as a graphics designer. Most of our trainers are highly experienced. They will not only train graphics design but also will guide you to in a right way to archiving success. Once you complete our course successfully, we will help for your job placement. Our course layout is conveniently designed for all types of students. Our 36 scheduled lessons for Graphic Design and its contents will be provided to the students once they have completed their admission. To ensure quality, we are taking maximum 20 students per batch. So, Don't be late to book your seat in our graphics design course in British Science & Technology.
Graphic Design Course Outline
Fundamental of Graphic Design
Multimedia Presentation
Image Editing with Photoshop
Option Bar, Menu Bar & Plates
Layer Concept & Color Study
Clipping Path, Masking, Channels, Selections & Other Tools
Retouch Image & Color Adjustment
Correcting and Enhancing Digital Photographs
Digital Design with Illustration
Vector Drawing Techniques
Typography
Selections and Alignments
Shapes, Transformation
Blending Colors & gradients
Internet Technology
Workings with different types design manner
Image Retouch
Clipping Path
Business Card Design
Flyer Design
Facebook Timeline Cover Design
Brochure Design
Web Template Design (Theme Forest Standard)
Logo Concept Realization
Logo Sketch by Hand
Logo Making in Illustrator
Banner Design
Office Identity/Stationary Design
Trifold/Fourfold Brochure Design
T-Shirt Design
Product Packaging Design
Advertisement Design
Total Class: 36 classes
Total Hour: 72 hours
Class Time: 3 Days a Week, 2 hours each class duration.
Photoshop: 19 Classes + 1 Day Final Exam (100 Marks)
Illustrator: 15 Classes + 1 Day Final Exam (100 Marks)
Who Can Join This Professional Graphic Design Training –
Professional Graphic Design Training is for those people who want to build a strong career, because now a day the more you will be skilled on computer, the more chance to become successful in any job career, and Graphic Design is something that need everyday work from professional to personal.
Graphic Design is necessary for those who want their career based on outsourcing platform such as Upwork, Elance, Freelancer, Fiverr, Peopleperhour, Guru and Microworker etc freelancing Earning Environment.
Graphic Design Course is for those people who want to earn staying home form online.
Photoshop and Illustrator Training is for those people who want to perform Web Development Environemnt.
This Advance Logo Design Training Outline is for those people who want to build his/her business website as their Expectation.
This Advance Banner Design Training Outline is for those people who have basic knowledage about basic computer, microsoft application and internet environment.
Don't wasting your time. Learning Professional Graphic Design and start earning from home